Chompie's Celebrates the Holiday Season with a Chrismukkah Menu
---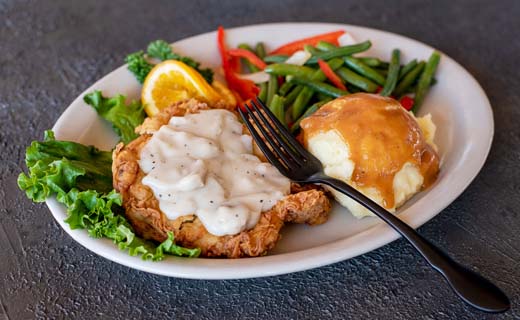 What: Chompie's tasty Chrismukkah Meals
When: Dec. 20th - January 1, 11 a.m. until closing
Chrismukkah is almost here! Never heard of it? It's Chompie's combination of two wonderful holidays into one. Combining Christmas and Chanukah allows us to pack a ton of flavor into 12 DELIcious days and we can't wait to celebrate with our Chompie's fans.

If you're looking for a meal to satisfy your family's cravings this holiday season, our Chrismukkah feast has all the stuffing you need.

All five of our conveniently-located restaurants around the Valley will be offering our reasonably priced, dine-in Chrismukkah menu for $22.99 for adults and $10.49 for kids aged 10 and under. You get:
Start: Challah Knot Rolls with Butter, Pickle Tray
Choice of: Chicken Matzo Ball Soup, Split Pea, Mushroom Barley, or Dinner Salad
Choice of Entree:

Buttermilk Fried Chicken Breast
White Meat Turkey Breast with Gravy, Homemade Stuffing, and Cranberry Relish
Brisket of Beef with Homemade Gravy
Filet of Salmon with Dill Butter (N/A for Children under 10)

Choice of Two Sides:

Creamy Mashed Potatoes
Potato Pancake with Applesauce
Homestyle Green Beans
Glazed Carrots

Dessert: Lovey's Festive Holiday Dessert

Celebrate Chanukah with a Feast at Chompie's
December 22, 2019 through December 30, 2019 | Chompie's
Let Chompie's cater your Chanukah meal so you can focus on family and fun. For an entire list of che...