Kids Zone Event - Charming Bead Bash
---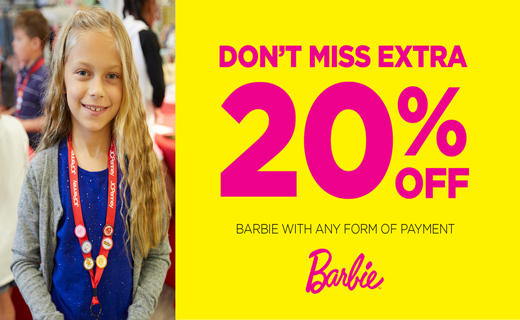 Help us celebrate Barbie's 60th! Kids will get to make a beaded necklace andbracelet, or two bracelets to share with a friend! Come get a Barbie balloon and a 20% off coupon for all Barbie products! In addition, receive a free collectors pin, a lanyard, an ID badge AND all Parents receive an extra special 1 Day shopping coupon.
Sidewalk Saturday
April 20, 2019
Mark your calendar because you won't want to miss Sidewalk Saturday! Shop all of the treasures at gr...
FALL IN LOVE WITH SELF
February 19, 2019 12:30 PM - 4:30 PM | AVEDA
WELLNESS ESCAPE Find some zenand get centered with our Wellness Escape events. In a world where bus...